 LATEST FROM ANDREW
ANDREW ON TWITTER
ANDREW'S UPCOMING APPEARANCES
April

2018

2

The Business of Sports Podcast - Mondays

•

4

Sirius NFL Radio

97.5 FM Philadelphia Radio

Moorad Fellows Meeting

• • •

5

MMQB Column - Released Morning

•

9

The Business of Sports Podcast - Mondays

•

11

Sirius NFL Radio

97.5 FM Philadelphia Radio

Moorad Fellows Meeting

• • •

12

MMQB Column - Released Morning

•

16

The Business of Sports Podcast - Mondays

•

18

Sirius NFL Radio

97.5 FM Philadelphia Radio

Moorad Fellows Meeting

• • •

19

MMQB Column - Released Morning

•

23

The Business of Sports Podcast - Mondays

•

25

Sirius NFL Radio

97.5 FM Philadelphia Radio

Moorad Fellows Meeting

• • •

26

MMQB Column - Released Morning

•

30

The Business of Sports Podcast - Mondays

•
ANDREW'S UPCOMING APPREARANCES
BOOK ANDREW FOR YOUR EVENT

If you would like Andrew to speak at your upcoming event, please fill out the form below.

Behind the Scenes of the NFL

Hightlights from the Archive
"Andrew is a true professional. When I need to know the latest financial or legal impacts in sports. Andrew is who I talk to first. He is a MUST to follow.
Ross Tucker. Ross Tucker Media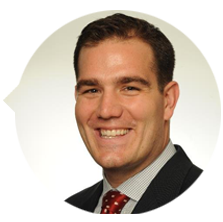 Do you have a question for Andrew or would like to connect about a possible speaking engagement?