ABOUT ANDREW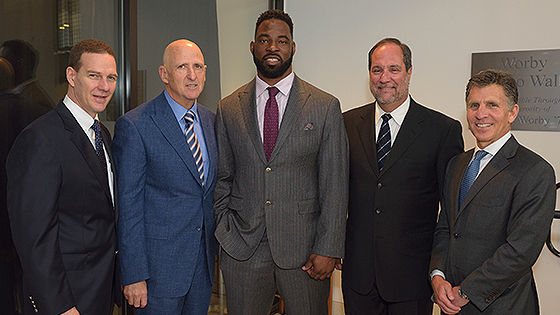 With over 25 years of experience in professional football, Andrew Brandt is considered one of the top sports media insiders in the industry, bringing credibility, intelligence and experienced insight. As ESPN's Business and Legal Analyst, Brandt appears regularly on all platforms of ESPN, including "Outside the Lines", "SportsCenter", "NFL Insiders" and "NFL Live" and as well as multiple ESPN radio programs.
Brandt provides unique perspective on the league and player negotiations, policy questions, player finance and other key business and legal aspects of sports. Brandt is also a weekly columnist on the business of football for Sports Illustrated's football-centric website TheMMQB.com and makes periodic contributions to Sports Illustrated magazine. His columns have become a "must read" for sports industry executives and fans alike.
2016
TODAY
Andrew continues to write for MMQB, contribute at ESPN, deliver weekly podcasts,
make appearances on national radio and television outlets, and make public speaking engagements
across the country.
Do you have a question for Andrew or would like to connect about a possible speaking engagement?