INSIDE THE FRONT OFFICE
In 1999, Andrew Brandt joined the Green Bay Packers as their Vice President of Player Finance and General Counsel. Brandt negotiated all player contracts, managed the NFL Salary Cap, and handled all business-related football operations. He also served as the club's liaison with the NFL Management Council. While at the Packers, Brandt's skillful management earned him professional acclaim within the league. Highlights from his tenure with the Packers include making the playoffs every year but one, having the best record in the NFL during that time, winning multiple NFC North divisions, hosting the NFC Championship Game in 2008, and negotiating contracts for most of the players who eventually led the Packers to their Super Bowl XLV victory.
Working side by side with NFL player personnel and agents that are active in the league today, this experience offers a deep well of perspective and insight as a current member of the sports media. His inside knowledge of contract negotiations from both sides of the table enables Brandt to provide the full scope when analyzing current events and contract deals in the league.
Andrew Brandt reflects on his Green Bay tenure with the Milwaukee-Wisconsin Journal Sentinel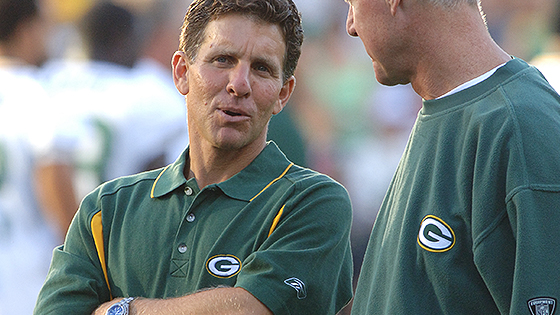 Do you have a question for Andrew or would like to connect about a possible speaking engagement?